3 Simple Ways to Convince Your Board to Install EV Charging Stations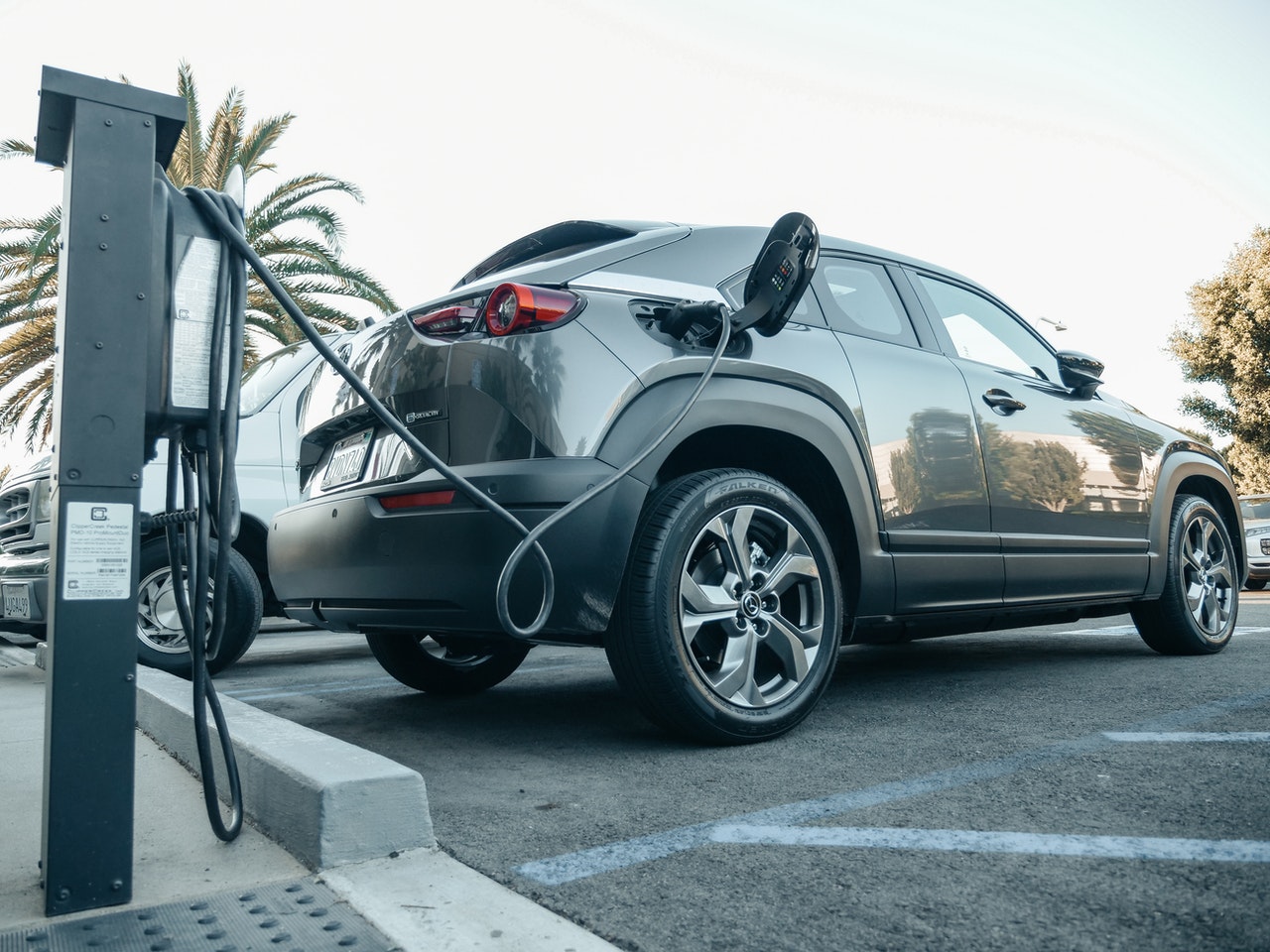 Electric vehicle charging has become a hot topic in condo land, with condos scrambling to plan for the forecasted spike in demand for electric vehicles. It's no surprise that electric vehicle charging is generally one of the most talked-about topics during Condonexus' hosted virtual meetings.
Given the high potential costs of implementing EV charging in a condo and the uncertainty of demand, it's also no wonder that many condos are unsure about how to approach implementing EV charging.
Much has been written about EVs and condos (e.g. the 2035 Ontario target for all new vehicles to be zero-emission, technical considerations to EV charging implementation, and governance considerations).
However, not much has been written on how condos should strategize the implementation of EV infrastructure or how to convince boards to proceed with EV charging implementation.
In this article, I break down how my condo is approaching implementing EV infrastructure, and three reasons why our approach may be helpful for your condo.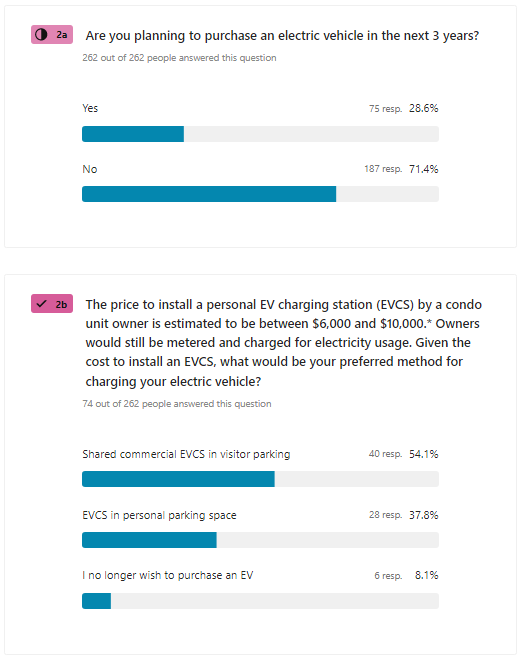 First, the survey
We first assessed appetite for EV through a survey to all owners and residents. Out of 262 respondents, approximately 30% stated that they planned to buy an EV in the next three years (yikes, we better get moving!). To test the seriousness of their buying intentions, we shared the potential costs of EV charging within the condo and asked that same 30% if they were still interested in purchasing an EV. The vast majority of that 30% still remained committed to buying an EV in the next 3 years (yikes, we really better get moving!).
The financial risk and uncertainty of a complete parking level retrofit
So, we understood that many owners on paper were implying a near-term need for EV charging. However, the reality was that the then current number of actual EV owners within the condo could literally be counted on one hand.
Looking at the option of retrofitting our entire parking levels to support EV charging capability, we were at a crossroads. If we didn't build EV charging, we could be met with a wave of demand in the near future and many upset owners. On the other hand, we could retrofit our entire parking levels to support EV charging, only to find that demand never materializes. The latter scenario would also pose a major financial risk. The significant upfront investment would require repayment by owners later purchasing EV charging capacity, which is no guarantee.
Our Approach: Go agile - start with shared Pay-As-You-Go charging
We ultimately landed on installing four Pay-As-You-Go charging stations in our common areas. This method required a much smaller upfront investment, and after all, our survey indicated that a shared commercial EV charging station was the most preferred method for potential EV purchasers. Interestingly, this preference was the same across owners and renters.
On top of the lower upfront investment, there were three key reasons why we opted for shared Pay-As-You-Go EV charging as a first step to our EV infrastructure roll-out:
Benefit #1: Confirm actual demand for EV charging stations
While the survey indicated that our residents were interested in switching to EVs in the near-term, there was no guarantee that would materialize. Actual behaviour can often differ from survey responses when trying to forecast the future.
Certainly, the transition to EV will take place at some point, and our Pay-As-You-Go charging stations will provide our residents with an interim EV charging alternative as the EV transition takes hold.
Moreover, our Pay-As-You-Go chargers create an opportunity to gather more data on EV demand in our building, which will help with timing a broader EV retrofit.
Benefit #2: Create demand that will precede your condo's EV infrastructure expansion
Considering only an 'all-at-once EV retrofit' or 'no EV retrofit' creates a chicken and the egg problem. With no EV charging capacity, residents may not purchase electric vehicles. However, with no electric vehicles, condos may not implement any EV charging.
With shared Pay-As-You-Go stations, residents can feel more comfortable with their planned electric vehicle purchases. This way, when we revisit performing a complete EV retrofit later on, we can feel more confident in doing so with electric vehicle owner ready to participate in a roll out.
Benefit #3: Secure ownership financing BEFORE your major EV infrastructure expansion project
The other benefit to having created a community of electric vehicle owners within your condo with the installation of Pay-As-You-Go charging is that you will have a base of potential unit owners more willing to invest in their own personal EV charging station when it comes time to do a complete EV retrofit.
A complete EV retrofit can cost in the order of hundreds of thousands of dollars in upfront cost. Without electric vehicle owners present, condos may need to take the risk of installing the infrastructure with the hopes that they can recoup payments from EV owners in the future.
However, with a community of EV owners present, condos may be able to get prepayment from those EV owners, thus reducing the burden on non EV owners to finance the installation through maintenance fees.
In conclusion, we hope this blog will help condominium managers and boards of directors to strategize how to approach EV implementation in their corporations. An all-at-once approach may not be suitable for all condos and may come with a high price tag. Staying agile, and starting off with Pay-As-You-Go chargers may buy corporations more time to gather better demand data to better time a broader roll-out. It can also help to harvest a growing community of EV owners, of whom some may be able to help pre-pay for a larger future EV roll out.