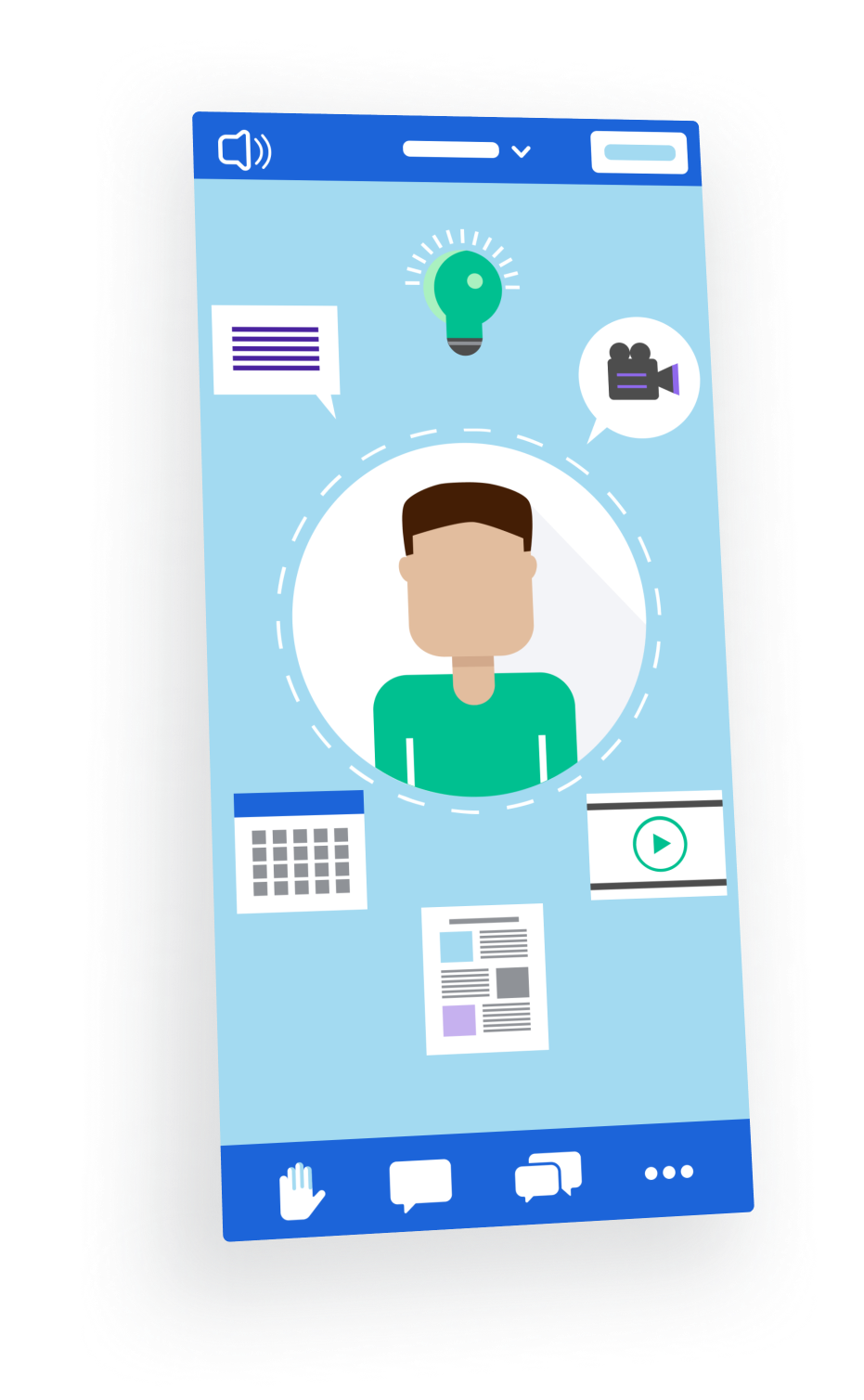 Virtual Nexus is an end-to-end full service virtual AGM solution, simplifying the entire AGM process from pre- to post-meeting. We ensure everything is hassle-free for all property managers, board members and attendees.
With Virtual Nexus, you get:
Fully Compliant Voting
Live ballot or proxy voting
Multiple ownership & owner-occupant voting
Scrutineering
Post-meeting vote reporting
Registration & Authentication
Registration and reminders setup
Unit owner authentication
Post-meeting attendance reporting
Managed Q&A & Polls
Q&A dialog box
Live or text answers
Voting on routine matters
Enterprise-grade Technology
HD video and audio conferencing
Desktop/application sharing
Dual screen support
Setup & Administration
Host controls setup
Roles provision for administrator, board, auditor, unit owners
Practice session
In-meeting technical support
Security
256-bit AES encryption
Token-based voter authentication
IP address vote tracking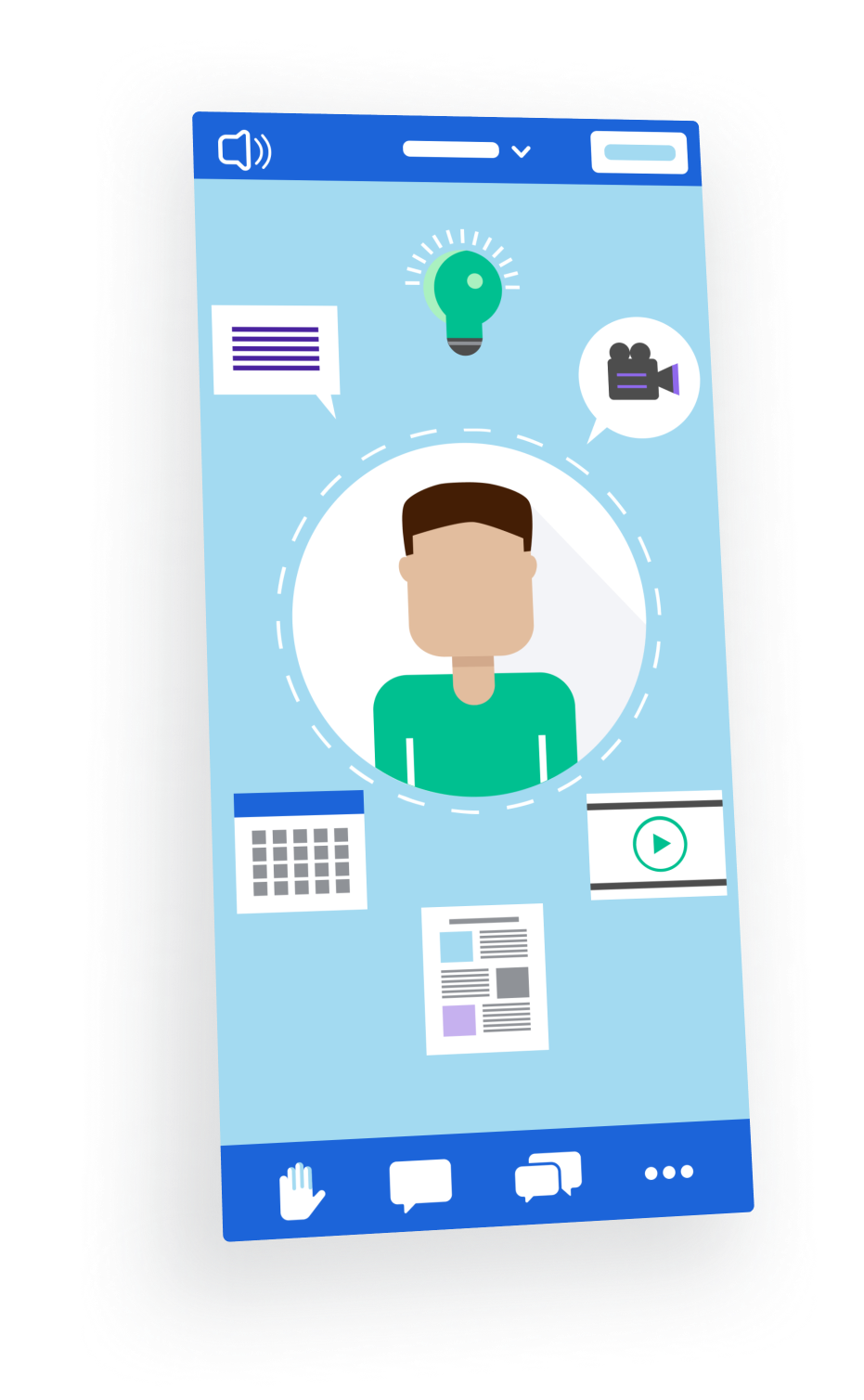 Focus on delivering your message to stakeholders, leave the technology and compliance to us.
Stress-free setup
Avoid the hidden pitfalls of DIY virtual meetings. Focus on your strengths as a property manager, and we'll handle the complexities of technology and meeting administration.
Fully compliant voting
Get a voting platform that reflects the unique needs of condos. Virtual Nexus was built with prescribed forms, owner-occupants, multiple ownership, and record-keeping top of mind.
Enjoy full-service support
We provide first-class live support by our expert team at no additional charge. Our clients can count on our condominium industry experts to provide uparalleled support.
Ready to take the stress out of owner meetings?
Request Demo
Get voting that's fully compliant
Setting up condo voting requires following a unique set of rules. Virtual Nexus makes sure your voting is 100% compliant with CAO and CMRAO guidelines.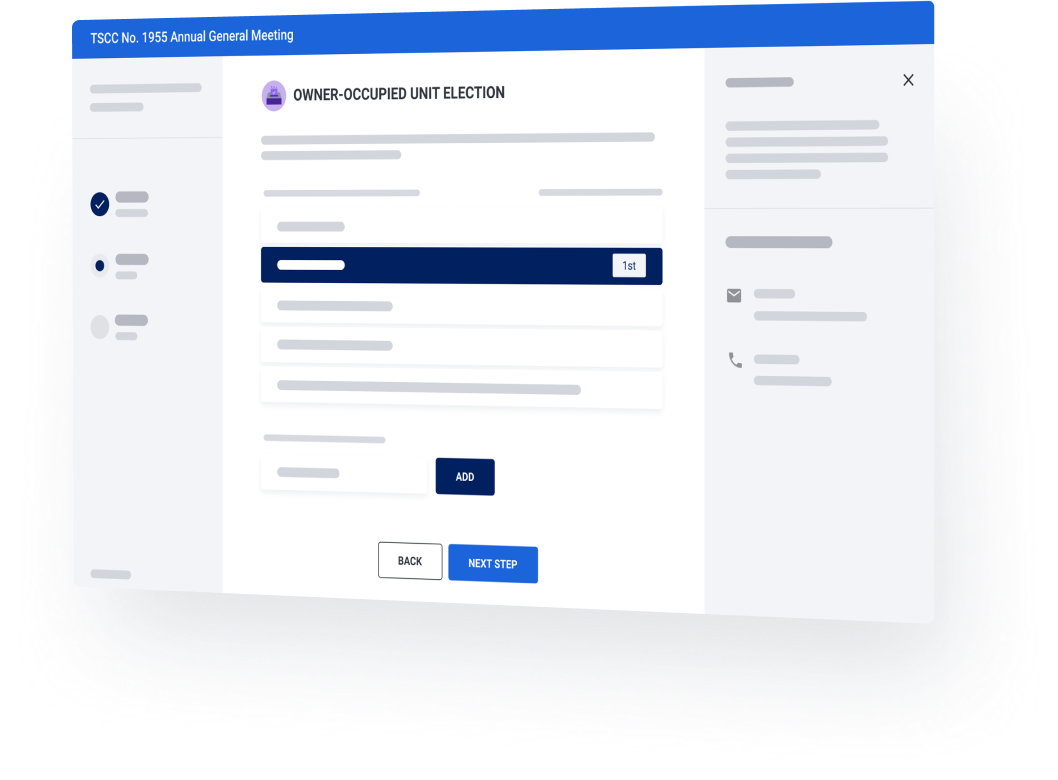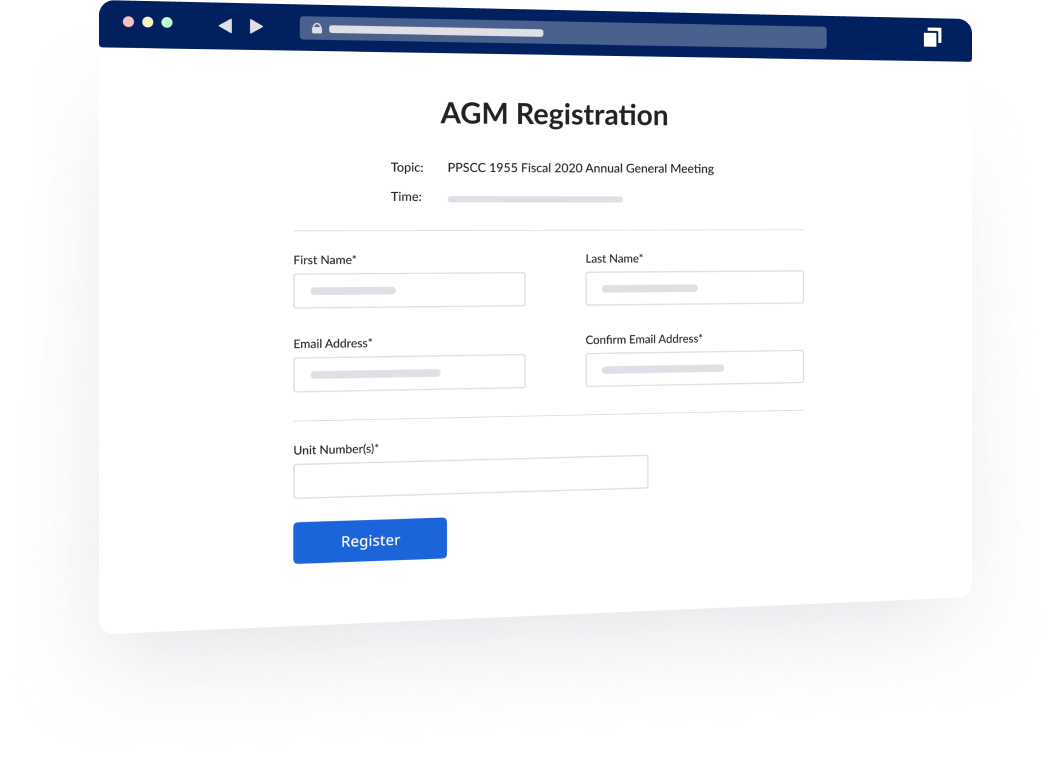 Authenticate for eligible attendees
We set up registration and attendee approval so that only eligible attendees make it through the (virtual) door. Moreover, our post-meeting attendance reporting means that you can keep an audit trail.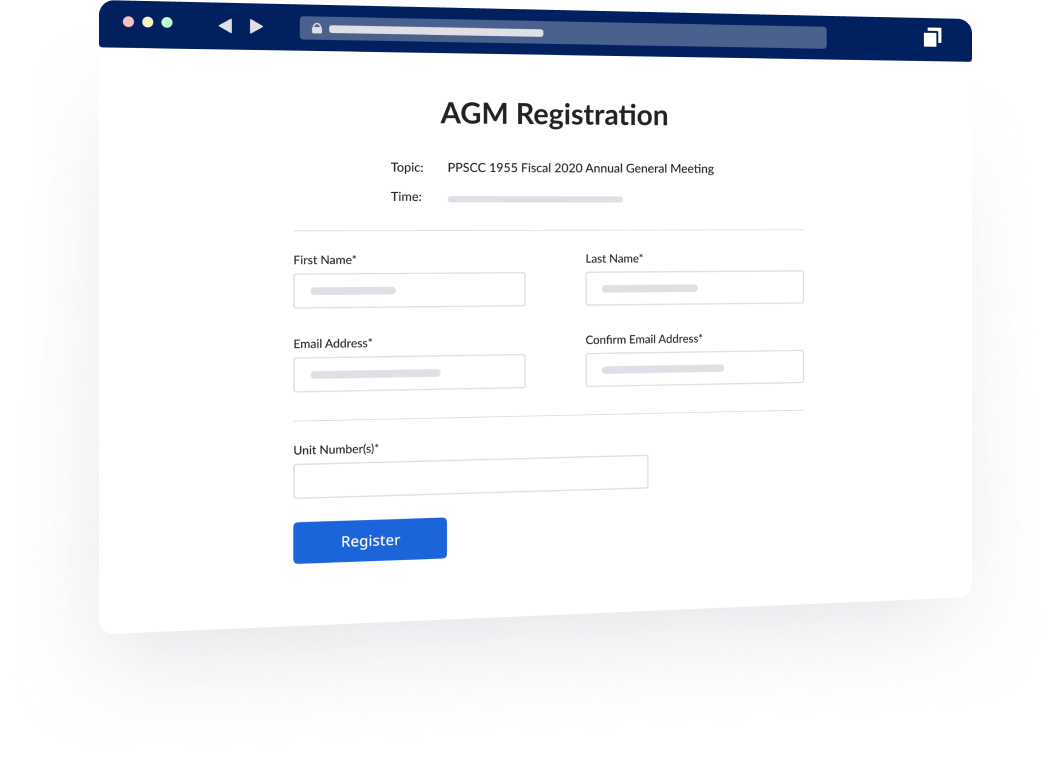 Engage owners with managed Q&A
We believe an orderly Q&A period is central to a well run meeting. Let us facilitate hand raises and microphones during question period. Attendees may also be provided with a simple direct-to-board-member Q&A dialog box.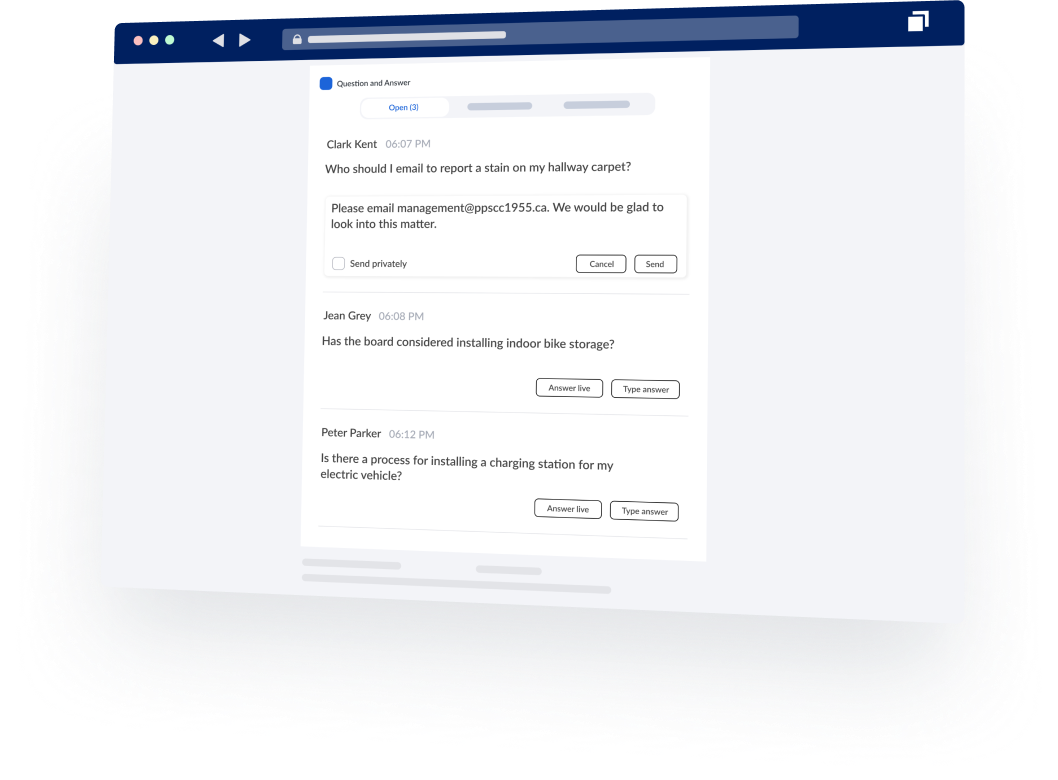 Keep your owners data safe and prevent voter fraud
Your security and trust are important to us. We're committed to protecting your account with the highest standards of security available.
SSL encryption of owners data
UID user authenticaiton
IP address tracking